Jabberwock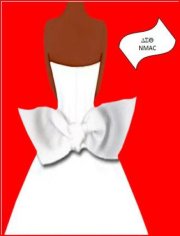 Derived from the short story "Through the Looking Glass" by Lewis Carroll, Jabberwock is a poem that speaks of clever nonsense that could only be read when held up to a looking glass.  Focused on young ladies in grades 9-12, the Nashville Metropolitan Alumnae Chapter Jabberwock program allows young ladies to look within to build skills in etiquette, self-esteem, leadership, public speaking, community involvement, and increased academic excellence over a six-month period.  Scholarships are awarded based upon funds raised by each young lady through program ads, ticket sales, and other creative means.  All scholarships and awards are presented at the 2013 Jabberwock Cotillion in the spring, which serves as the culminating event of the season.
We invite you to participate in this year's Jabberwock program designed to return a reflection of excellence and new opportunities to everyone involved.
We look forward to an exciting and inspiring Jabberwock program year.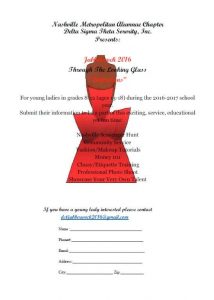 For more information on these and other programs sponsored by the Nashville Metropolitan Alumnae Chapter, please contact us as dstnmac@yahoo.com or please see our Event Calendar for specific dates and times.