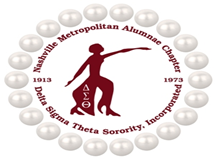 Greetings Sorors and Friends,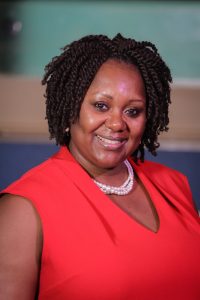 I am Cleshette Hudson First Vice, President of the Nashville Metropolitan Alumnae Chapter.  I pray this day things are well with you.  I'm super excited to share information about our chapter on how you can get involved and reconnect.  If your questions are not answered below feel free to email me at firstvicepresident@nmacdeltas.org.
Many Blessings,
Cleshette Hudson, First Vice President
Visiting Sorors
Thank you for considering our chapter to reconnect or transfer your membership to our beloved sisterhood, please know we await you!!!  Please know NMAC is full of love, support and fellowship.  Meetings for the Nashville Metropolitan Alumnae Chapter of Delta Sigma Theta Sorority, Inc. are held on the Second Tuesday of every month (September-June) 6pm to 8pm. Please check the (calendar) for information about the monthly meetings and activities. Our meeting location Meharry-Kresge Learning Resource Center 2001 Albion St. Nashville, TN 37208.
Meetings of the Nashville Metropolitan Alumnae Chapter are only open to the duly initiated members of Delta Sigma Theta Sorority, Incorporated. Consequently, proof of membership is required and must be verified before admittance to chapter meetings is granted.  Accordingly, visiting Sorors must be prepared to present their membership cards or credentials and photo identification to the Nashville Metropolitan Alumnae Sergeant-At-Arms upon arrival.  First time visitors are encouraged to arrive 30 minutes early as credentials are verified prior to admitting visiting Sorors and new members into the meeting.  Chapter members and visiting Deltas are required to wear appropriate business attire.
Perspective Members
We appreciate your heartfelt interest in gaining membership into our illustrious sorority. However, at this time, the Nashville Metropolitan Alumnae Chapter is not entertaining membership intake.
To learn more information about our illustrious organization, please visit our National Website at www.deltasigmatheta.org.  There you will find information about our organization, it's history, or our requirements to become a member should be directed to our National Headquarters.  To learn more about our chapter, feel free to periodically visit our chapter website to learn of upcoming events and activities.